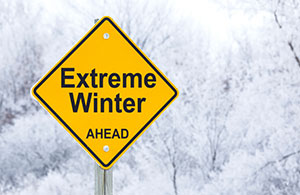 Our promise to you is to do whatever it takes to care for your home.
We wanted to advise that due to the extreme winter weather conditions in our area, you may experience longer than normal wait times if you call into our customer service center. Please keep the following in mind when calling us:
We are addressing emergency situations as soon as possible. For all emergency calls, our teams are working tirelessly –around-the-clock –to take care of these situations as quickly as possible – these are our priority.
If you are an automatic delivery customer and are due an oil or propane delivery, no action is necessary on your part. If you are expecting snow, please remember to clear your fill pipe in the immediate area.
If your call is not an emergency, please consider calling us back at another time.
If your call is about billing, please visit our website to pay online.
Rest assured, we are doing everything we can to keep your heating system up and running, as fast as we can and we're confident that we can serve you like no other company in the industry.