What's the difference? Which is the best cooling solution for you?
If your home cannot handle ductwork installation or if you rent where you live, the only two home cooling systems that could work for you are ductless AC systems or window AC units. However, before making your choice between these two AC systems, these are the facts you need to know: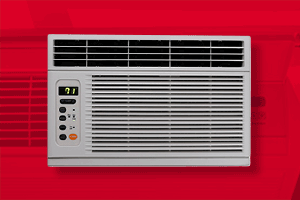 Window AC units:
• Less expensive than ductless AC systems.
• Lower natural light in your home as they occupy a window.
• Reduce curb appeal from the outside and are unsightly inside a home.
• Easy to install.
• Much noisier than other AC solutions.
• Placed in an open window means more concern about home security and break ins.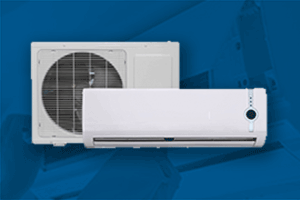 Ductless AC systems
• More expensive than window units but long-term energy savings offset initial costs.
• Must be installed by qualified AC technicians.
• Can cool multiple rooms with options to cool even more.
• More pleasing to the eye inside and outside the home.
• Easy to use remote control functionality.
• Much quieter than window AC units.
• Because they're not installed in a window, home security isn't a concern.

Please contact us today to learn more about your ductless AC options. Our team of professional technicians are ready to install the latest energy-efficient ductless mini-split AC systems to keep you cool and save!